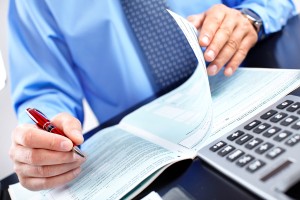 As the world becomes increasingly regulated, the pressure on your finance department grows. By trusting your finance and accountancy services to a third party with a global reach, you can ensure that your management time and resources is focused on your core business and your growth strategy.
Our accounting department provides a complete range of financial, accounting and reporting services designed to help you invest and do business across borders. We can provide you with the right observance of accounting books and always in accordance with the legislation of Inland Revenue Department and VAT.
Also, our team can provide you with services such as Preparation, printing, stamping, signing and sending client invoices, Payroll processing and Preparation of monthly, quarterly or yearly management reports, always according to our clients' needs.
Apart from the above services, our accounting department is in place to prepare your company's annual Financial Statements in accordance with IAS.
We work with every company individually, to provide a flexible and scalable solution that suits its individual needs. By using modern technology systems and software, we help you ensure that your financial reporting is transparent, up-to-date and accurate.